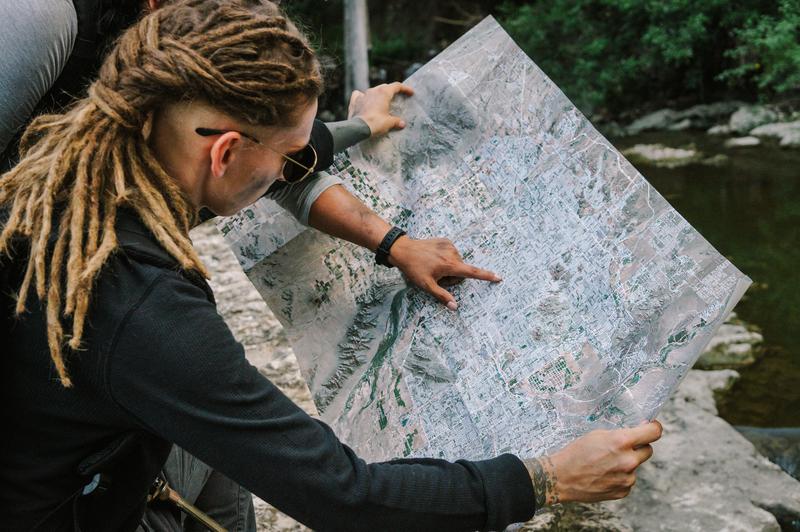 Every bug out bag list will tell you you need local maps. After all, how will you survive the apocalypse if you don't know where to go? Maps aren't merely a navigation tool, but a goldmine of information. You can identify points of interest such as water sources or take notes on areas good for foraging, fishing, and hunting.
These days, we take for granted our ability to get things like high quality satellite imagery from maps. In older times, this sort of information was priceless and men died trying to obtain it.
Contents
Coverage area
Your maps should cover the areas where you'll most commonly need navigation and area information - home, work, bug out location, etc.
A state map
A city map with a 20 mile radius. The ideal local bug out map for getting out of town or back in when roads are blocked or your normal route is unavailable
A local map with a 3-10 mile radius. This will show the area you know in either your bug-in or bug-out location that you'd be able to cover in a day while on foot or bike. Maps at this range will show you most streets and alleyways. If there is a satellite layer you will be able to make out individual houses and buildings
Map features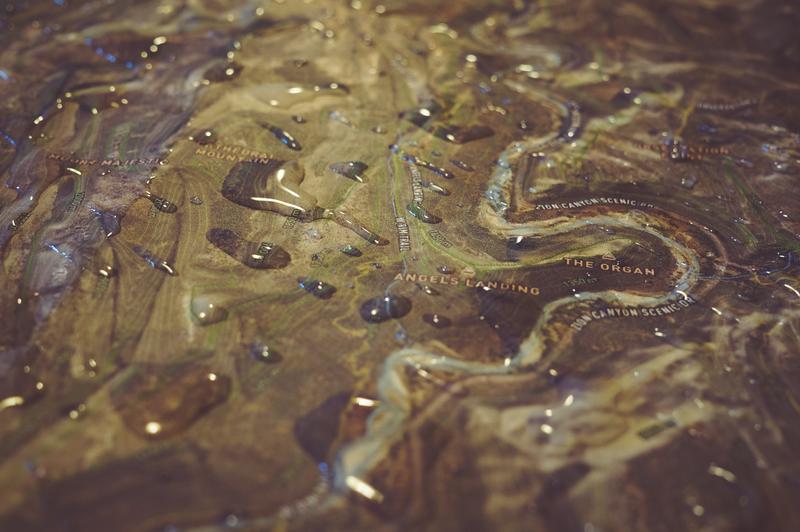 Ideally, your maps will be rugged enough to withstand regular use and weather. They should also have all the layers necessary to help you not only navigate during an emergency, but be able to identify points of interest such as water sources. Your maps should:
Have extreme detail to your specific local area and/or bug out location
Have multiple layers: roads, satellite imagery, terrain
Stand up to the elements. Your maps should be durable enough to fold, take in and out of a bag, resist tearing, and be waterproof
Use cases
Maps aren't just about navigation. They can help you plan routes, identify points of interest, and make notes about your area. Here are some use cases:
Planning alternate travel routes
Marking evacuation routes for natural disasters like floods, wildfires, and hurricanes
Identifying and cataloging problem spots. Hear about a road block? Or what about a fire you noticed in the distance that might turn into something toxic if it hits the nearby chemical plant?
Marking important points of interest
Marking places to avoid. Don't be one of the people driving by the Walmart being looted
Reconnaissance
Spotting / marking areas for foraging, fishing, hunting
Plotting your caches
Finding tiny water sources
Marking gunfire lines
Maps will make you think about your plan
Just like eating your own food storage items teaches you what works and what doesn't, having a map will force you to think about your bug out, get home, or bug in plans. Let's face it, we're all winging it to some degree. Even if you have a bug out location, you don't know exactly where you'll be in a sudden event or where the danger will hit.
Map reviews and recommendations
These are the most common maps we've found suggested to preppers. We ordered each one and here's what we think:
Never Astray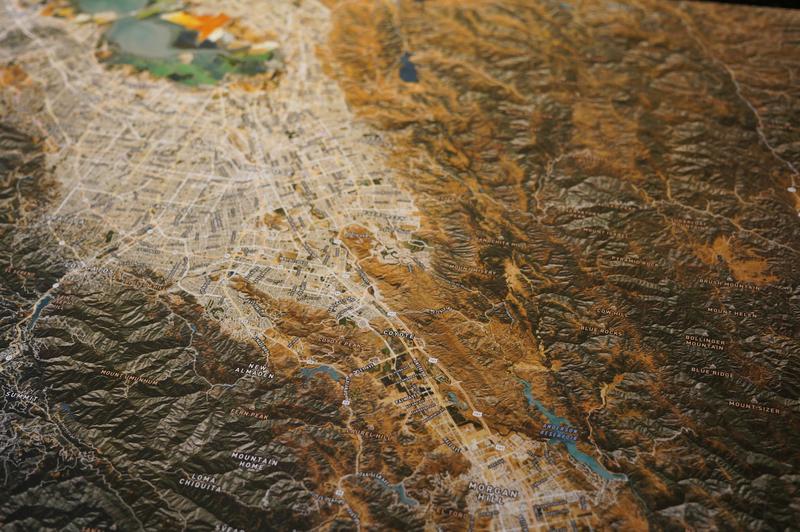 We wrote this article and maps for preppers are our thing. We've designed them with emergency preparedness in mind.
Street, satellite, and 3D topo layers
Waterproof and durable
Customized to your location
Never Astray maps have extremely dense street data and 3D topographical detail. They're printed on extremely durable material that is tear-resistant and waterproof.
These maps are perfect for a bug out bag, to keep in your house, or even hang on a wall.
Never Astray Maps - Custom area »
Delorme Atlas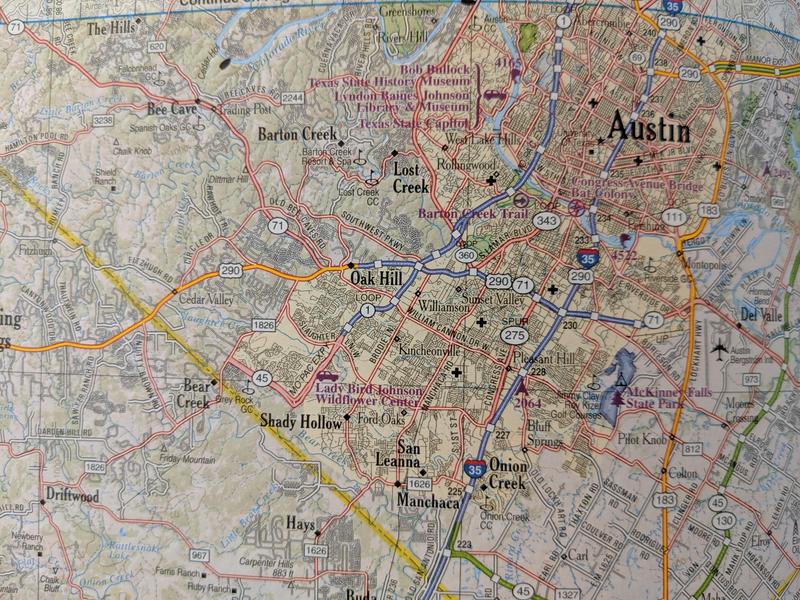 One of the most highly-cited map solutions for preppers. While we love the comprehensive nature of these atlases, they are indeed thick as a book. Useful for home storage and maybe in the back pocket of your passenger seat.
Great for covering a state-wide area
Lacking in local detail
No satellite layer
Huge and heavy. Good for your car, not for a backpack
Not durable or waterproof
Mapsco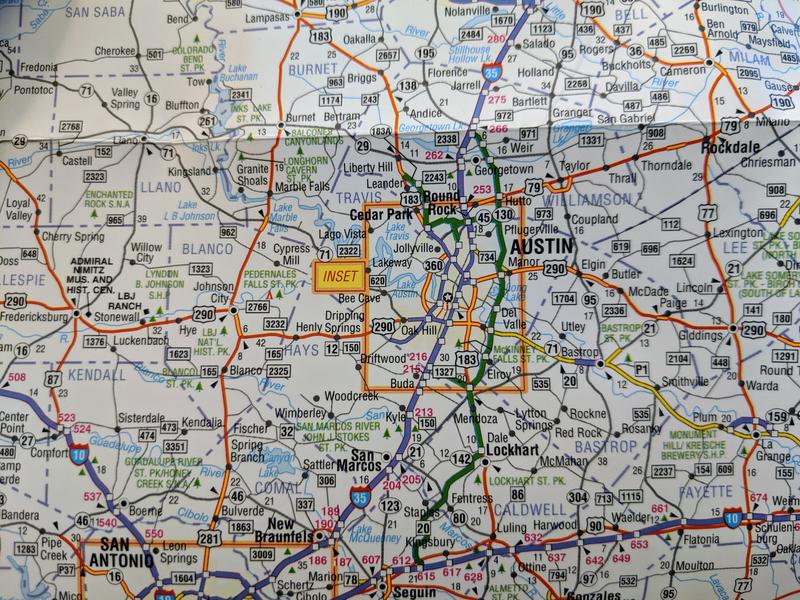 This is an ideal map for state-wide coverage. While it doesn't include a terrain or satellite layer, these maps are cheap and compact with good street data. Not available for all states.
Comprehensive road map
Lacking in local area detail
No satellite layer
No terrain
Waterproof, lightweight
Great for a state road map that you can easily fit in a bag or glove box
USGS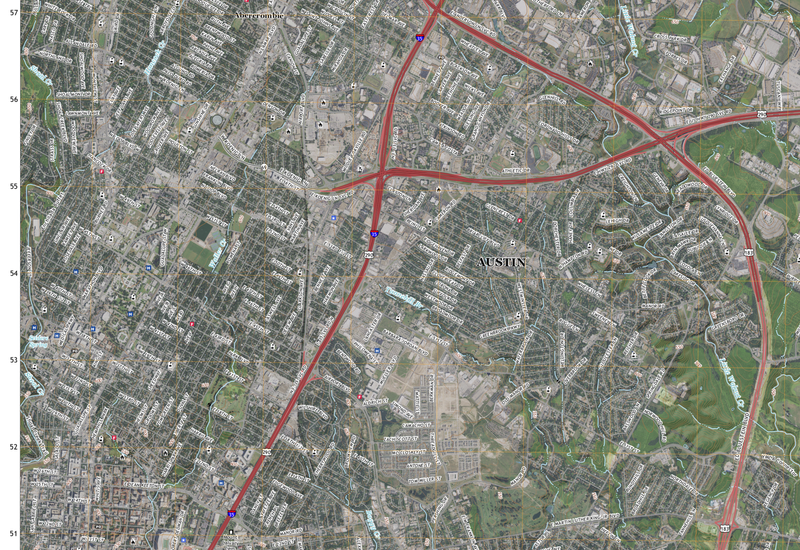 Superb for professionals already familiar with this type of map
Difficult to assemble a wide area - requires multiple maps
Not waterproof or durable
Can be free if you print them yourself
MyTopo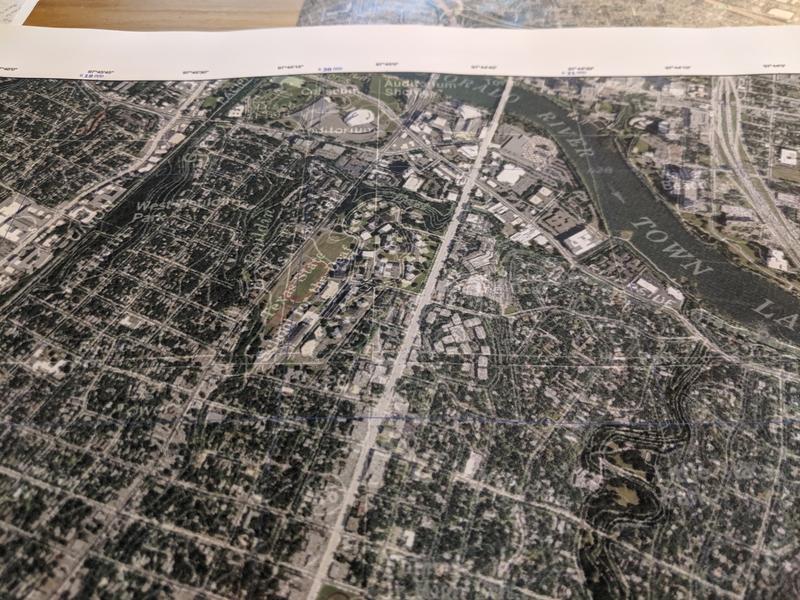 No streets layer
No multi-layer
Waterproof
Good if you require MGRS
Print and laminate a Google Map
We only recommend this option if you're looking to save some cash. Printed Google maps are small and you'll end up with a poor quality print. If you do decide to use this option, we highly recommend using a waterproof paper like Rite in the Rain rather than laminating pages.
Free / cheap
Small
Lamination is thick, difficult to fold and isn't readable when you do
Print quality mediocre due to images being printed at 72 DPI